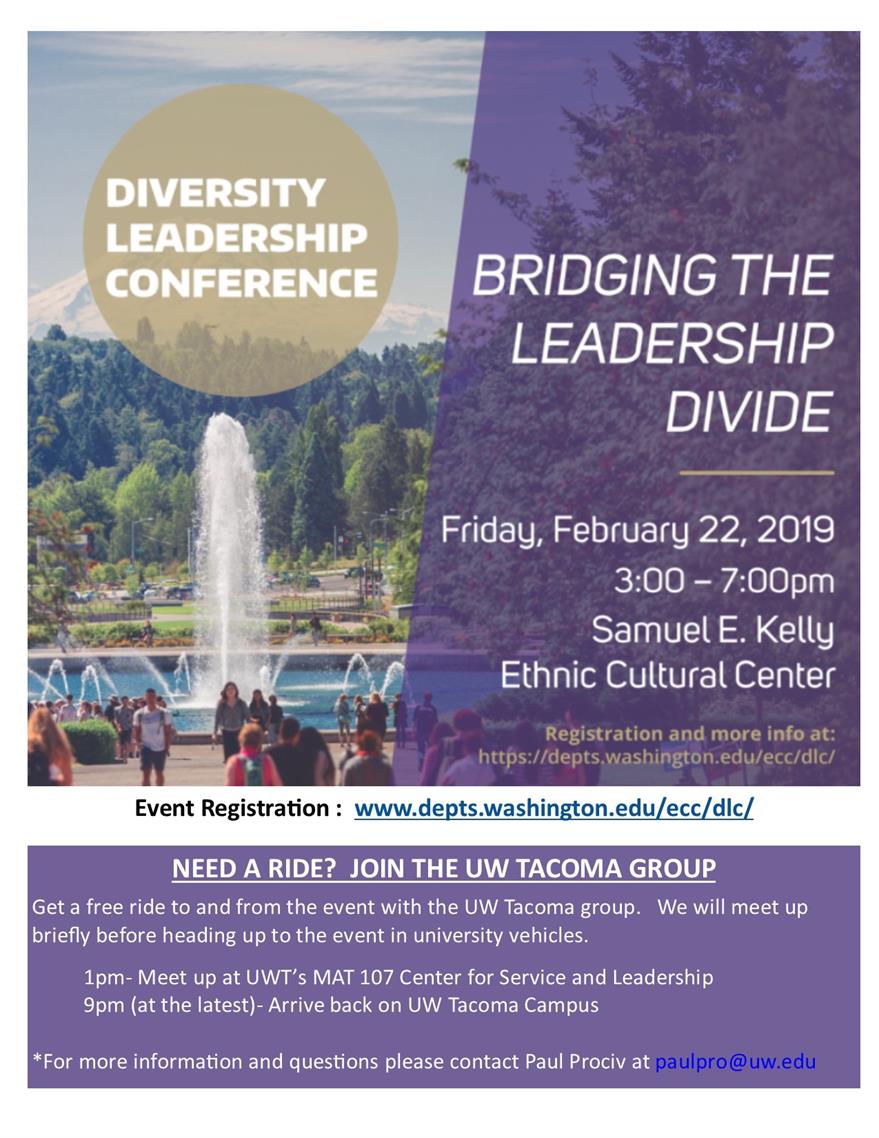 The Diversity Leadership Conference is a half-day conference designed for UW students to develop their leadership skills through a series of workshops and sessions with leaders from the UW and community at large. The conference is co-hosted by the Kelly Ethnic Cultural Center, the Career & Internships Center, and Housing and Food Services and is open to all undergraduate students.
NEED A RIDE?  JOIN THE UW TACOMA GROUP
Get a free ride to and from the event with the UW Tacoma group.   We will meet up briefly before heading up to the event in university vehicles.
1pm- Meet up at UWT's MAT 107 Center for Service and Leadership
9pm (at the latest)- Arrive back on UW Tacoma Campus
*For more information and questions please contact Paul Prociv at paulpro@uw.edu