Description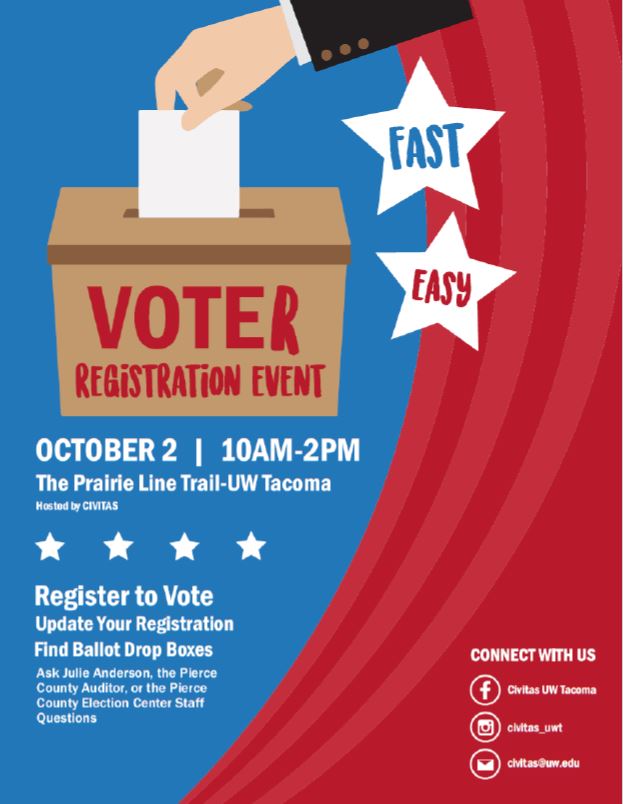 Students and faculty staff are invited to attend a Voter Registration event at the Prairie Line Trail Plaza. Attendants  will have the opportunity to register, check to see if their registration is current, find out where ballot drop boxes are located, and ASK questions about the voting process. This event is  being sponsored by CIVITAS, the Urban Studies RSO, and with support from with the Center for Service and Leadership.  The Pierce County Auditor, Julie Anderson, will be present with her election center staff to answer questions.
For more information, contact CIVITAS Community Outreach Coordinator, Leslie Kirk at lekirk@uw.edu.
If you are interested in volunteering at this event, contact the Center for Services and Leadership at csluwt@uw.edu. Find out how your service hours can count towards your Husky Volunteer Hours!