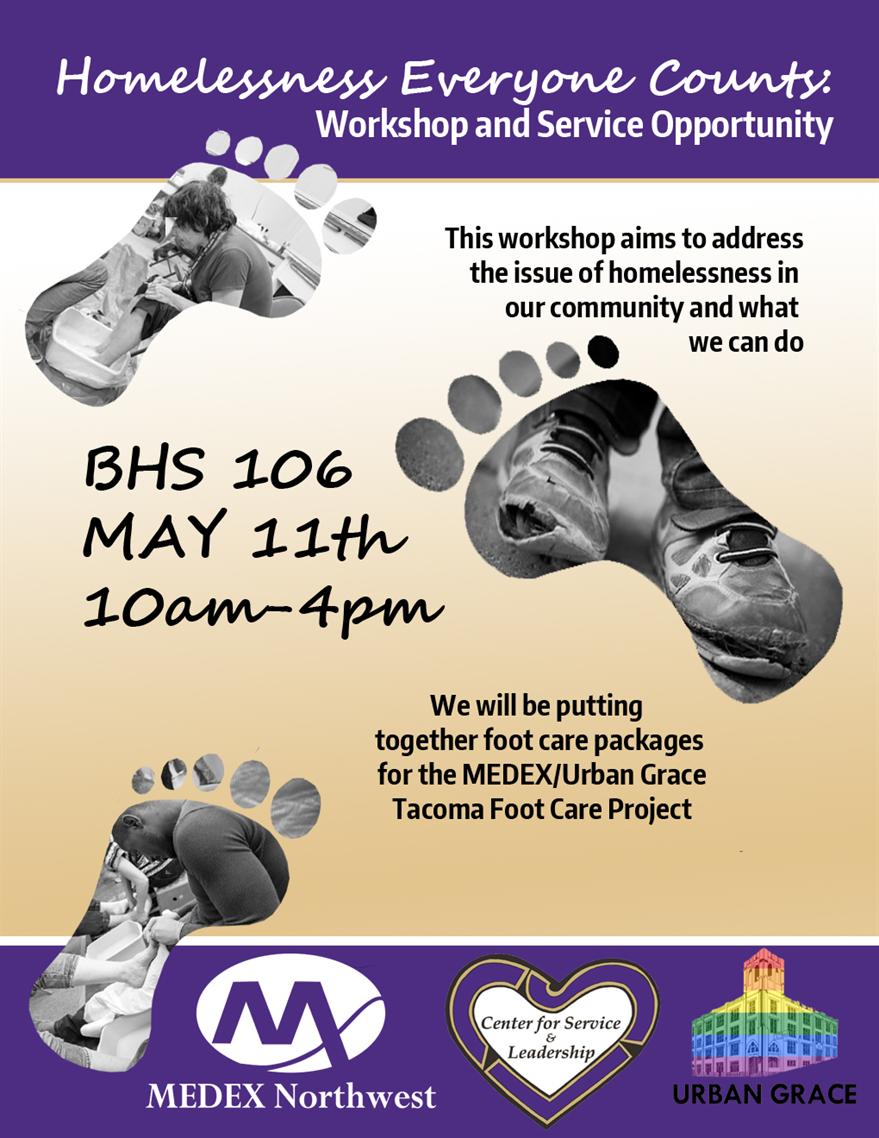 This event will be raising awareness of those in our community working to help address homelessness.  
We will be putting together foot care bags for the MEDEX/Urban Grace Tacoma Foot Care Project, and after the workshop we will travel to the Tacoma Rescue Mission to help them prepare for their dinner service.
Sign up and learn more about what we can do in our own community.