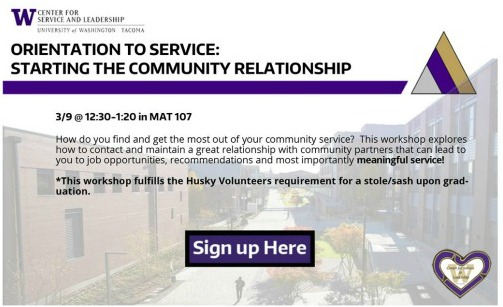 3/9 @ 12:30-1:20 in MAT 107
How do you find and get the most out of your community service?  This workshop explores how to contact and maintain a great relationship with community partners that can lead to you to job opportunities, recommendations and most importantly meaningful service!
*This workshop fulfills the Husky Volunteers requirement for a stole/sash upon graduation.