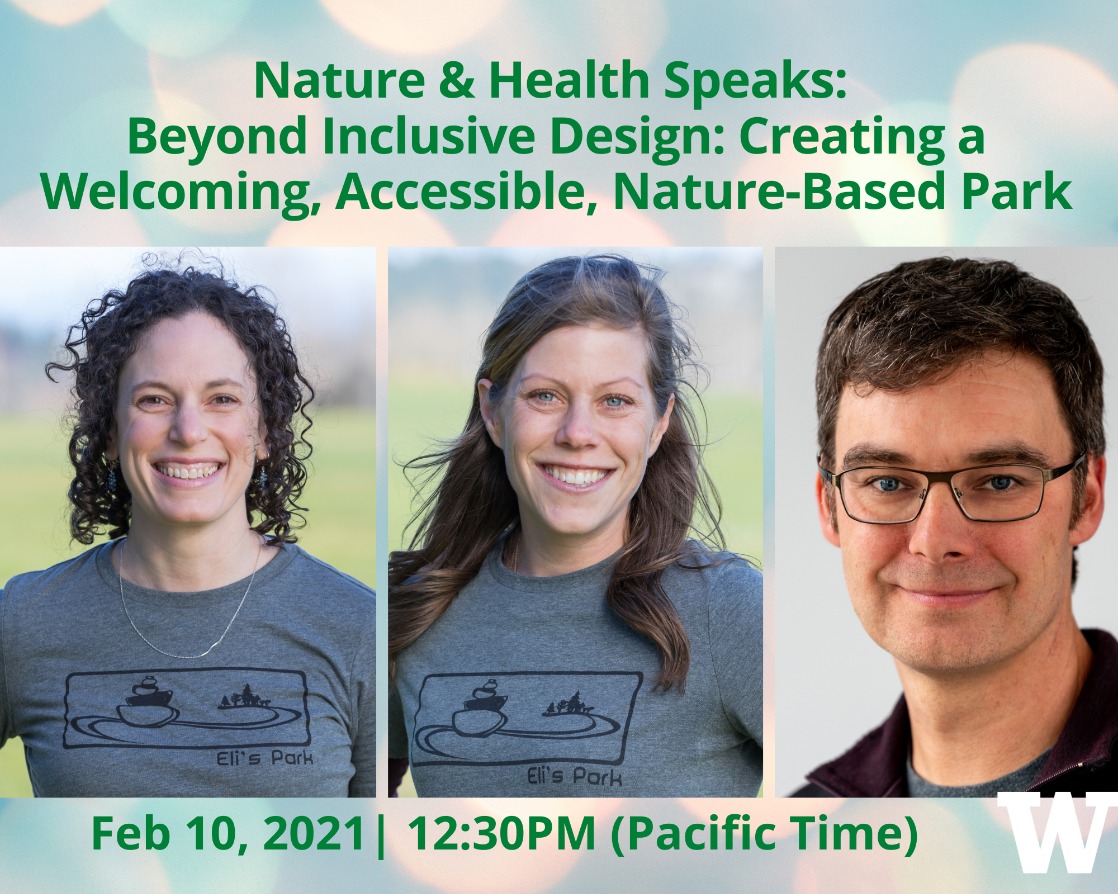 Public parks define our neighborhoods and shape our communities, yet too few are holistically designed to be inclusive and even fewer in a nature-based setting. The Eli's Park Project founders in partnership with Site Workshop, will share their roles in designing a welcoming, accessible and nature-based park for all at Burke-Gilman Playground Park in Seattle.  Join us for an interactive discussion about engaging community in an inclusive design process to create outdoor spaces for everyone.
 
Bios 
Clayton Beaudoin, PLA ASLA (he/him) is a Principal at Site Workshop and has spent the bulk of his 15 years of professional practice engaging communities in the creation of place. While this priority on community-driven design has resulted in a wonderful portfolio of built work, he is equally appreciative of how the design process itself has contributed to stronger communities and many new friends. Clayton also strives to design with the local ecology in mind, working hard to make his projects more sustainable, meaningful and always more playful.

Paige Reischl (she/her) is Eli's mom and began her career teaching reading and writing in Seattle Public Schools. Her experiences in the classroom and parenting children with and without disabilities led her to her current role as an Inclusion Coach with the University of Washington's Haring Center. Paige supports teachers in the Early Childhood Education and Assistance Program (ECEAP) and middle school teaching teams working to develop and grow equitable and inclusive teaching practices.

Shawn M Rundell, PT, DPT, PCS (she/her) was Eli's physical therapist and has been a physical therapist for over a decade, working with children in a variety of settings, including clinics, homes and outdoors.  She is currently an instructor within the University of Washington's Doctor of Physical Therapy program.  She is passionate about promoting inclusion in the community for children with disabilities, increasing early mobility through the use of assistive technology, developing fitness-related programs, working collaboratively with families and other professionals and creating inclusive and accessible park spaces.
 
The University of Washington is committed to providing access and reasonable accommodation in its services, programs, and activities. Accommodation requests related to a disability should be made by December 21, 2020 to natureandhealth@uw.edu.