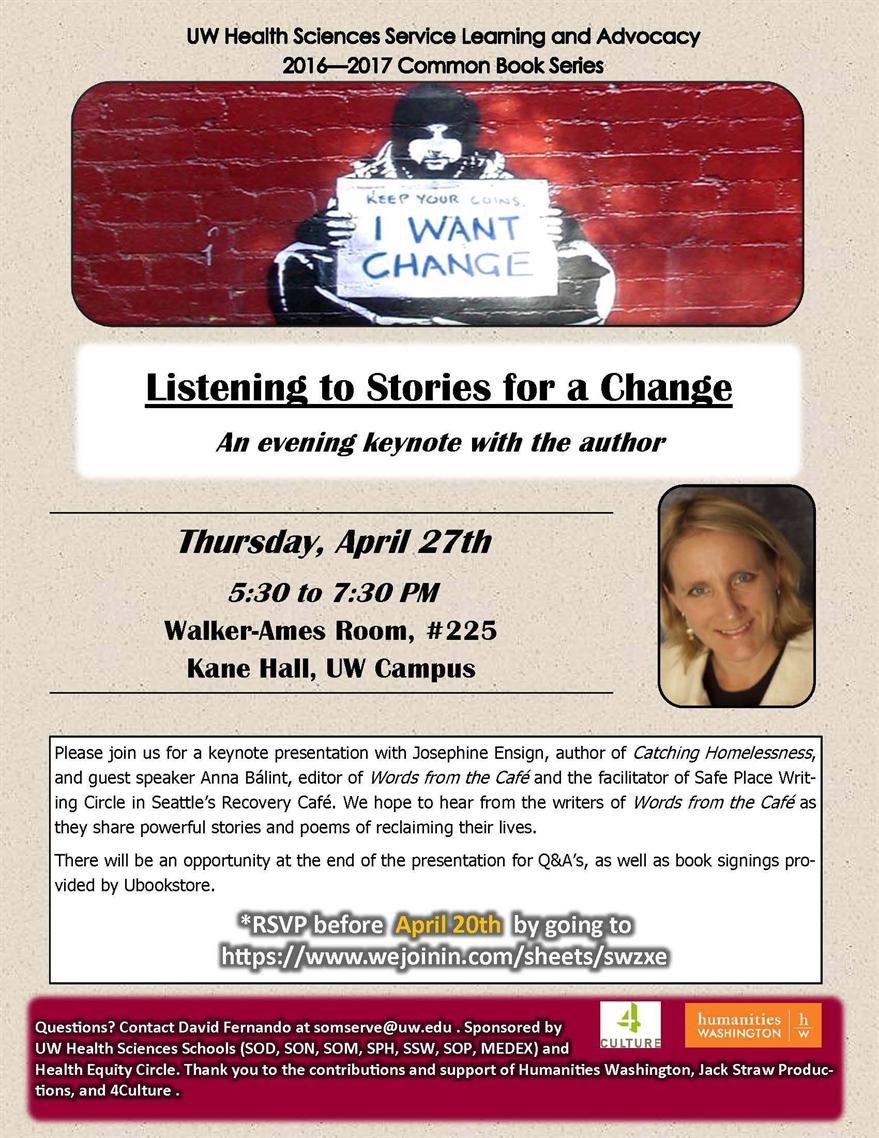 The UW Health Sciences Common Book Subcommittee is hosting an evening keynote, "Listening to Stories for a Change," with Josephine Ensign, author of the 2016-2017 Health Sciences Common Book, Catching Homelessness. Guest speaker Anna Bálint, editor of Words from the Café and the facilitator of Safe Place Writing Circle in Seattle's Recovery Café, and writers of Words from the Caféwill share powerful stories and poems of reclaiming their lives.
A light dinner will be provided. There will also be an opportunity at the end for Q&A's, as well as book signings provided by Ubookstore. 
Please RSVP before April 20th at www.wejoinin.com…. Please contact David Fernando at somserve@uw.edu if you have any questions or concerns. To stay in the loop about the UW Health Sciences Common Book Series, subscribe at mailman1.u.washington.edu….