The Critical Issues Lecture Series is free and open to the public. Registration is not required, but it does help us estimate attendance. Use the sign up button above to RSVP.
Read about the entire lecture series.

---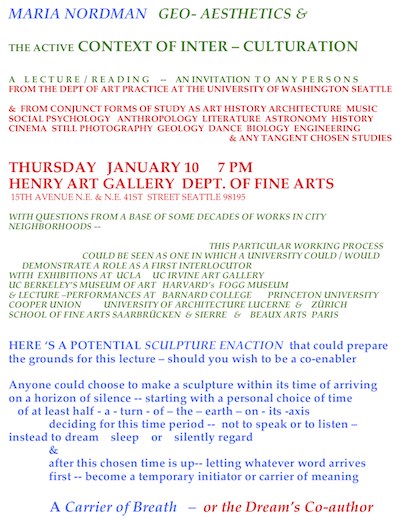 ACCESSIBILITY
The Henry is a place for all visitors to enjoy, learn, and be inspired. The museum is fully accessible by wheelchair, and strives to provide services and accommodations for anyone who needs assistance. Per the request of this artist, whose work addresses the issues of translation from spoken language to written language, this program will not include Real-Time Captioning. Moreover, the artist would like to give unique pieces of her new publication to individuals who request it. Please notify the staff of particular needs or concerns you may have or to receive this publication.