Description
from The Convergence Zone is a series of author readings, and artist talks and performances, sponsored by the MFA in Creative Writing & Poetics at the University of Washington Bothell. It brings together sometimes peaceable, sometimes combustible, fronts of discovery and experiment. This series discusses and performs written arts in an expanded field. 
 
Gamut literary series provides opportunities to hear and see work from the diversity of creative voices within the UW Bothell MFA in Creative Writing & Poetics community. The series features readings by current students, alumni, and faculty and is open to the public. The name "Gamut" refers to the MFA program's interdisciplinary nature, which encourages and challenges students to experiment between genres and mediums, resulting in a wide range of creative works.
 
Please join us on Zoom for a presentation by Spring Quarter MFA Visiting Writer Mattilda Bernstein Sycamore, who will be joined by alum Travis Sharp (MFA '15) and first-year student Farron Knechtel (MFA '24). Students will spend 5 weeks with Sycamore this quarter, starting with tonight's kick-off event.
 
Artist Bios: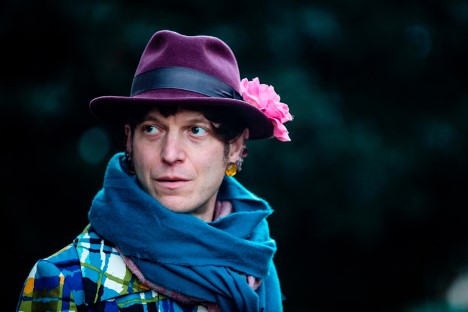 Image credit: Dorothy Edwards/Crosscut

Mattilda Bernstein Sycamore is the author, most recently, of The Freezer Door, a New York Times Editors' Choice and a finalist for the PEN/Jean Stein Book Award. She's the author of three novels and three nonfiction titles (the latest forthcoming this year), as well as the editor of six nonfiction anthologies. Her memoir, The End of San Francisco, won a Lambda Literary Award, her novel Sketchtasy was one of NPR's Best Books of 2018, and her anthology Why Are Faggots So Afraid of Faggots was an American Library Association Stonewall Honor Book. Sycamore's latest anthology, Between Certain Death and a Possible Future: Queer Writing on Growing Up with the AIDS Crisis, was named one of BookRiot's "100 Most Influential Queer Books of All Time." Her next book, Touching the Art, will be published by Soft Skull in November 2023.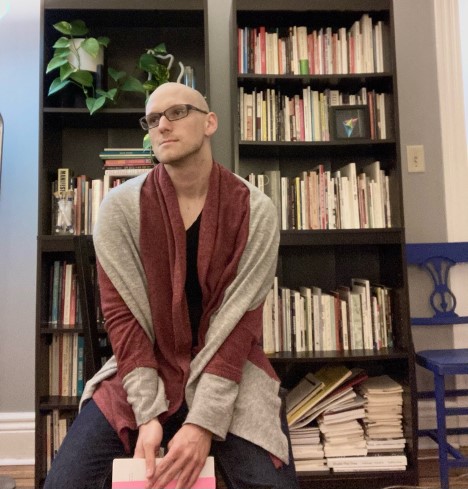 Travis Sharp is the author of a poetry collection, Yes, I am a corpse flower (KFB 2021), and the chapbooks Sinister Queer Agenda (above/ground 2018) and one plus one is two ones (Recreational Resources 2018). With Aimee Harrison and Maria Anderson, he co-curated Radio: 11.8.16 (Essay Press 2017). He has an MFA in Creative Writing and Poetics from the University of Washington Bothell and a PhD from the State University at Buffalo Poetics Program, and since 2019 is Executive Editor at Essay Press. He currently teaches at Howard University and can be found at travisasharp.com or on Twitter @corpseflowered.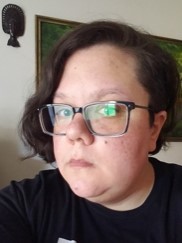 Farron Knechtel is a mixed-race genderqueer poet from Seattle, Washington. Their work concerns the
magic, horror, and beauty to be found at the intersections of life.