Description
From The Convergence Zone
Julie Carr, Real Life: An Installation
Please join us for a mixed-media show that challenges our concept of the art installation and performance. It features installations, live performance, video, physical objects, and audio by artists from diverse backgrounds, stages in their careers, and artistic practices. Each artist has responded to a hypothetical installation written by Julie Carr in her mixed-genre work Real Life: An Installation (Omnidawn, 2018). Of Real Life, Carr writes:
"I'm curious about how we negotiate the concrete, factual, often painful truths of our world with and through the imagined, dreamed, hoped for, or made spaces of story, dream, possibility and art. In the end I wanted to make a book that focuses on the imagination's relationship to the "real." The blurring or erasure of the imaginary line (between how we live as mothers or families and the realities of so many lives being destroyed by war, poverty, racism, and male power) is what I wanted my book to keep in mind."
Real Life: An Installation was selected by Publisher's Weekly as one of the best 5 books of poetry for 2018. It was named as one of the top books of poetry for fall of 2018 by Library Journal, and included in the Entropy's Best of 2018 list.
Carr's performance is part of the MFA in Creative Writing and Poetics From the Convergence Zone reading series, and coincides with BCWRIT 501: Between Fact and Imagination, the spring quarter workshop taught by Amaranth Borsuk.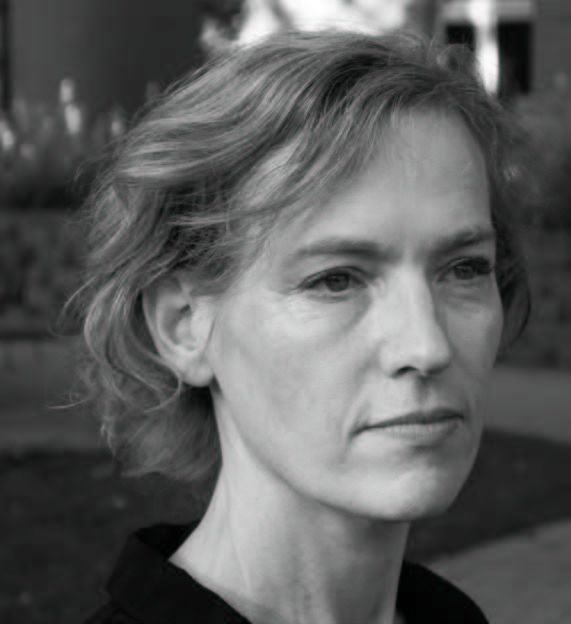 Julie Carr is the author of 10 books of poetry and prose, including the mixed-genre work, Real Life: An Installation, 100 Notes on Violence, RAG, Think Tank, and Objects from a Borrowed Confession. Carr was a 2011-12 NEA fellow and is an Associate Professor at the University of Colorado in Boulder in the English department and the Intermedia Arts Writing and Performance Ph.D. She regularly collaborates with dance artists K.J. Holmes and Gesel Mason. With Tim Roberts she is the cofounder of Counterpath Press, Counterpath Gallery, and Counterpath Community Garden in Denver