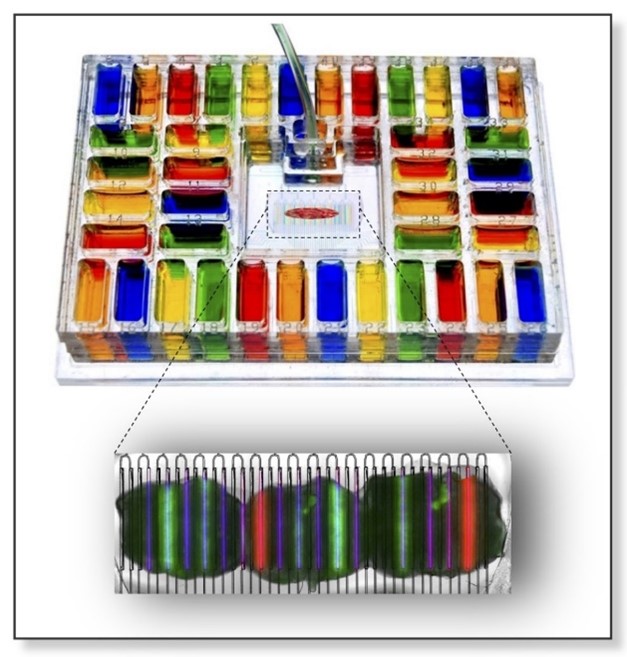 "Advanced Biomicrofluidic Platforms for Cancer Drug Testing"
Professor Albert Folch - Department of Bioengineering, University of Washington
Host: Ashleigh Theberge
There is a lack of confidence in present in vitro drug efficacy tests, as they do not properly recapitulate the dynamic physiology and pathophysiology of the human organism. This challenge is particularly acute in oncology: present tools to study drug responses fail to faithfully mimic the patient's tumor microenvironment (TME) and thus have not kept up with drug testing needs. As a measure of this problem, on average less than 4% of oncology drugs in clinical trials end up being FDA-approved, a dismal approval rate that has dire social repercussions such as high cancer drug prices and difficult accessibility. We have developed a suite of microfluidic platforms that address this problem by multiplexing the delivery of drugs to intact-TME human biopsies, altogether bypassing animal testing. As an example, we have developed a precision slicing methodology that allows for producing large numbers of cuboidal micro-tissues ("cuboids") from a single tumor biopsy. We can trap the cuboids in arrays of microfluidic traps in a 96-well platform and we are exploring robotics for very high-throughput automated placement of mouse cuboids in multi-well plates. We believe that with these approaches it will soon be possible to bypass animal testing and perform direct testing of drugs using only human tumors. Looking further into the future, our lab also investigates 3D-printing resins and techniques that will facilitate the inexpensive fabrication of these advanced biomicrofluidic platforms in labs around the world.
The Department of Chemistry is committed to providing access and accommodation. To make a request connected to a disability or health condition for this event, contact us at chem59x@uw.edu.