DBT STEPS-A TRAINING
PRESENTED BY DR. JAMES J. MAZZA & DR. ELIZABETH T. DEXTER-MAZZA
MAZZA CONSULTING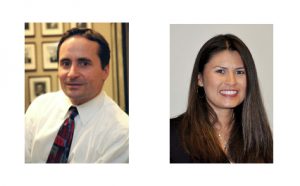 January 21-23 , 2020
8am – 3pm
Who Should Attend & Costs*: Designed with a middle and high school student in mind. Over this three day training, school staff will learn how to implement DBT curriculum in their school communities.
Health or General Education Teachers
School-based Mental Health Staff
There is an $850 per person fee for the 3-day training. We are offering a discount when you register a team of three or more at $700 per person. If interested, please contact ffront@uw.edu to receive a discount code.
* Ideally, schools would sign-up in teams comprised of those who will be implementing the curriculum in the school and any school-based mental health staff. Administrators are encouraged to attend the first day of training (free of charge as long as their is a school team registered).
Suicide is leading cause of death for 10-14 year olds and the second leading cause of death for teens. With suicide rates continuing to increase due to the unique challenges that youth living in these times face, students need skills to help them regulate their emotions and to make healthy decisions. This training for school staff will teach an evidence based curriculum that can be used in the classroom to help all students develop DBT skills.
About the Curriculum: This curriculum is based on the skills from Dialectical Behavior Therapy (DBT), which has been shown to be effective with high-risk adults and adolescents engaging in suicidal and non-suicidal self-injury behavior.
DBT – STEPS-A goals include:
Learning coping strategies to deal with problems, especially under emotional distress
Developing better decision-making skills
Practicing awareness and emotion regulation skills
Trainers & Curriculum Authors
Professor James Mazza and Dr. Elizabeth Dexter-Mazza, the curriculum co-developers and trainers, living locally in Washington. Participants will receive a copy of their book "DBT Skills in Schools: Skills Training for Emotional Problem Solving for Adolescents (DBT Steps-A)."