Description
Thursday April 26, 2018
Thomson 317, UW Seattle
12:00 pm - 1:20 pm
Lunch will be provided. 
Please join us for lunch and a panel presentation with three visiting professionals coming from India, Liberia, and Myanmar. In addition to visitors from China and Tanzania, these professionals have been chosen to attend a special Women's Land Rights Visiting Professionals Program, a "capacity-enhancing and network-building initiative of the Landesa Center for Women's Land Rights. The program seeks to cultivate a network of qualified practitioners from around the world who are strongly committed to strengthening women's land rights at local, national, regional, and global levels"
The three presenters, including Kanta Singh (India), Julie Weah (Liberia) and Aye Chan Myae (Myanmar), will be highlighting their respective countries as a case study on women's economic rights issues and interventions. The panel will be moderated by Diana Fletschner, Ph.D., Senior Director, Research, Monitoring and Evaluation at Landesa.
SPEAKER BIOS:
Kanta Singh; State Project Head, UNDP India; Gurgaon, India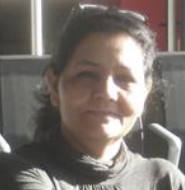 Kanta Singh has been working as a development professional in India for the past 25 years. Ms. Singh began her career as a gender trainer before she moved up to managing various programmes with focus on gender, democracy, and human rights. She was involved in setting up, implementing, and managing India's largest network of organisations working on women's rights called WomenPowerConnect. This network was created to influence the parliamentarians, administrators, and judiciary officials to look at legislations, policies, programmes, and budgets from women's perspective.
Since 2010, Ms. Singh has been working with UNDP in India on programmes addressing the access to justice and economic rights of women. She has extensively worked towards securing land and property rights for women.
Ms. Singh is currently part of the Gender Task Team of the United Nations in India and is responsible for mainstreaming gender in development programmes. Her newest position is working as State Project Head of a 3-year project called "Creating Employment and Entrepreneurship Opportunities for women in India" (DISHA). Being a sportsperson herself, Ms. Singh's personal goals include promoting sports for women and making women financially independent.
Julie Weah; Executive Director, Foundation for Community Initiatives
(FCI); Monrovia, Liberia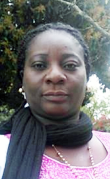 Julie T. B. Weah is a graduate of the University of Liberia and the current Coordinator of the NGO Coalition of Liberia (NCL). She also serves as the Executive Director for the Foundation for Community Initiatives (FCI), and has done so for the past ten years. Through this role, Ms. Weah has greatly impacted the lives of Liberian women by advocating for their rights to land ownership and equal participation in governance and management processes in the natural resource and land sectors. The FCI is part of the Rights and Resources Liberia Coalition, which comprises Rights and Resources Initiative collaborators working in Liberia on land and natural resource issues, including forestry.
Ms. Weah has extended her advocacy to regional and international levels through collaboration with various networks including the NCL, African Community Rights Network (ACRN), and the African Women Network for Community Management of Forest (REFACOF), based in Cameroon.
As a member of the Land Rights Working Group in Liberia, Ms. Weah has participated in local and national level reform processes around land throughout the country. This working group has been active in the campaign on community and women's land rights and is currently pushing for the passage of the New Land Rights Act (NLRA). Additionally, Ms. Weah is associated with the Africans Rising platform, which is based on the implementation of the Kilimanjaro Declaration that promotes Africans' solution to Africa's problem. She also participated in the Activist in Resident (AIR) program for 2017.
Aye Chan Myae; Forest Governance and Gender Specialist, Advancing Life and Regenerating Motherland (ALARM); Yangon, Myanmar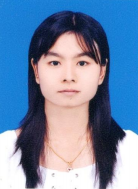 Aye Chan Myae is a Forest Governance and Gender Specialist who is currently working on gender mainstreaming in community based natural resource governance, striving towards the sustainable development of Myanmar. Ms. Myae graduated in 2013 with a Bachelor of Science in Forestry from the University of Forestry, Yezin. She then served as an intern at Advancing Life and Regenerating Motherland (ALARM) before returning to school to receive her Master of Science in Gender and Development Studies from Asian Institute of Technology (AIT), Thailand.
Following her studies, Ms. Myae partnered with AIT to conduct research focused on the natural resource sector, social sustainability, and social development within Myanmar. She is currently involved in the following works: socioeconomic assessments for Environmental Impacts Assessment report, exploring environmental crimes especially in forest and land governance, reforming policy such as forest bills and land use policy, conducting evidence based research to support decision makers in poverty reduction, and raising awareness and building advocacy for gender concepts in natural resource governance.
Moderator: Diana Fletschner, Ph.D., Senior Director, Research, Monitoring and Evaluation at Landesa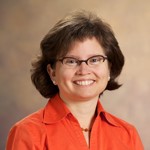 Diana is a development economist with over twenty years of experience teaching, conducting research, designing programs and tools, monitoring and evaluating interventions, and strategically advocating for data collection with a special focus on rural women. She has done extensive research to examine factors that affect whether rural women have access to productive resources and engage in economic activities that, while expected to offer higher returns, can be riskier, take place in a competitive environment, conflict with their husbands' preferences, or contravene well-established norms of behavior. She has also assessed the economic impact associated with women's constraints. Diana has worked with Governments and NGOs in China, Colombia, Ghana, India, Nicaragua, Paraguay, Peru, Russia, Uganda, Vietnam, and the U.S., has published extensively, and has taught courses on economics, international development, quantitative methods, and gender and development at universities within the U.S. and Latin America.