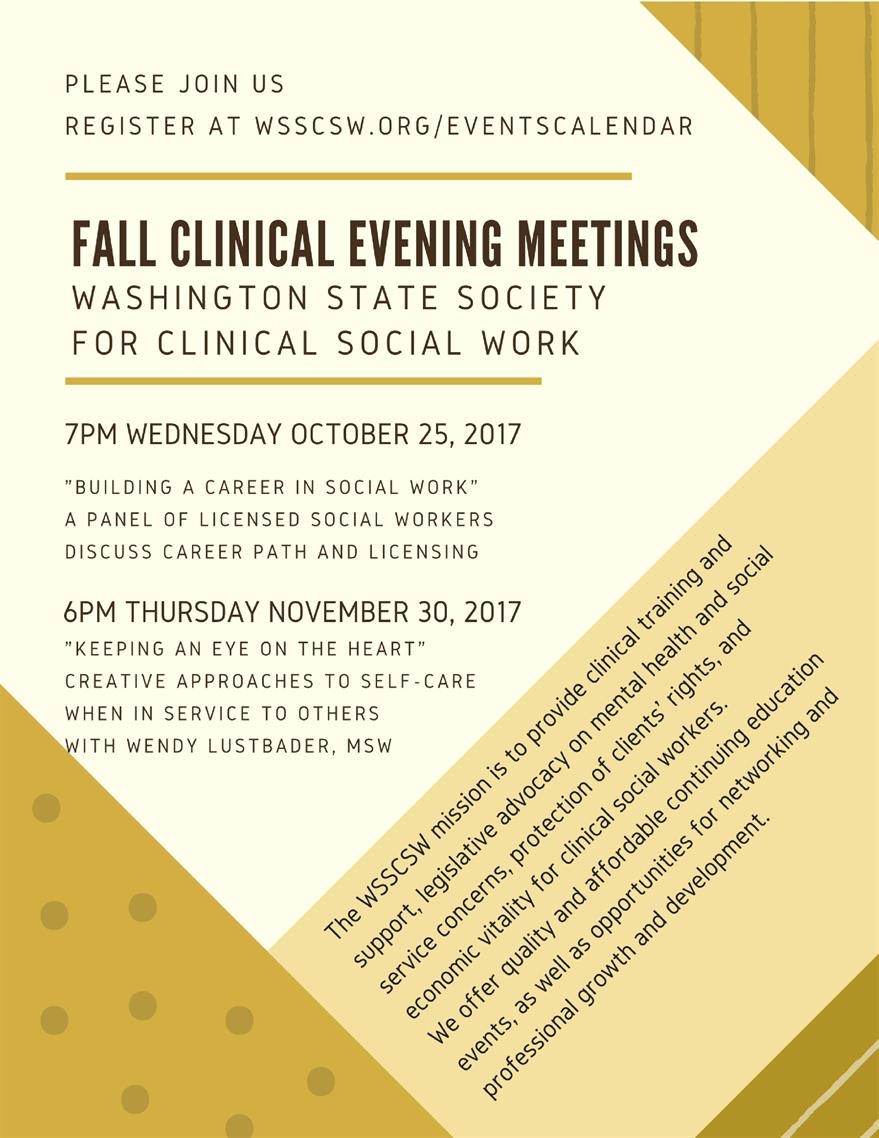 "Keeping an Eye on the Heart: Self-Care While in Service to Others" with Wendy Lustbader, MSW
The WSSCSW mission is to provide clinical training and support, legislative advocacy on mental health and social service concerns, protection of clients' rights, and economic vitality for clinical social workers. We offer quality and affordable continuing education events, as well as opportunities for networking and professional growth and development. 
Beginning at 6:30 pm (registration and networking opens at 6pm) and ending at 8pm, for up to 50 people.  1.5 CEU credits available.
Learning Objectives                                   
To identify ways to manage the need to rescue.
To depict strategies for enhancing self-awareness in challenging situations.
To list at least five self-protective responses to overwhelming predicaments.