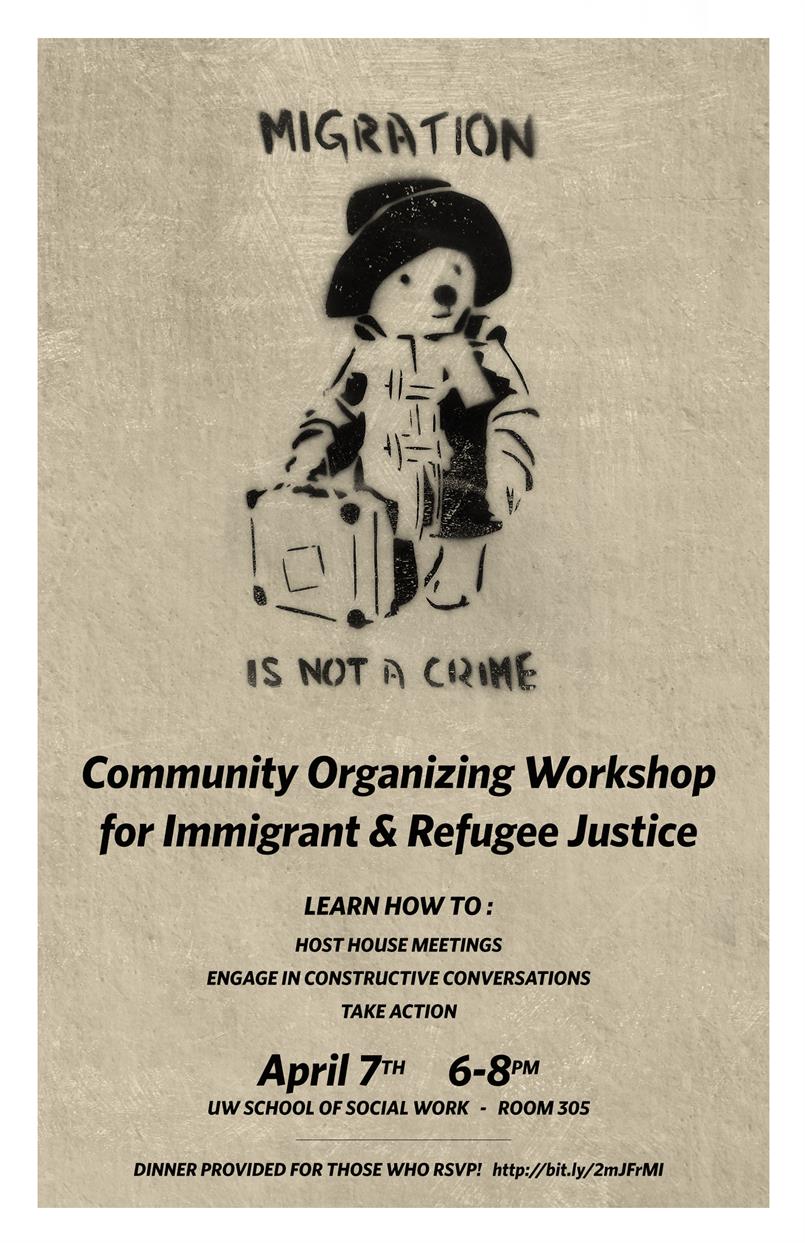 Are you concerned about the state of immigrant and refugee rights? Want to join others and gain tangible, concrete skills you can do today to make a difference?
Join us for a Community Organizing Workshop for Immigrant & Refugee Justice on Friday, April 7 from 6pm-8pm in Room 305 at the SSW! RSVP at: bit.ly…
By attending this workshop, you'll learn how to host house meetings, tell your story, and engage in constructive conversations so that you can promote awareness and action in your community.
RSVP today and share with your networks! Although an RSVP is not required, dinner will be provided for those who do!
This event is hosted by graduate students from the UW School of Social Work and is open to the public.